Note:
1. Navigate to ACF Field Groups and locate your Custom Field.
Copy the name of the Custom Field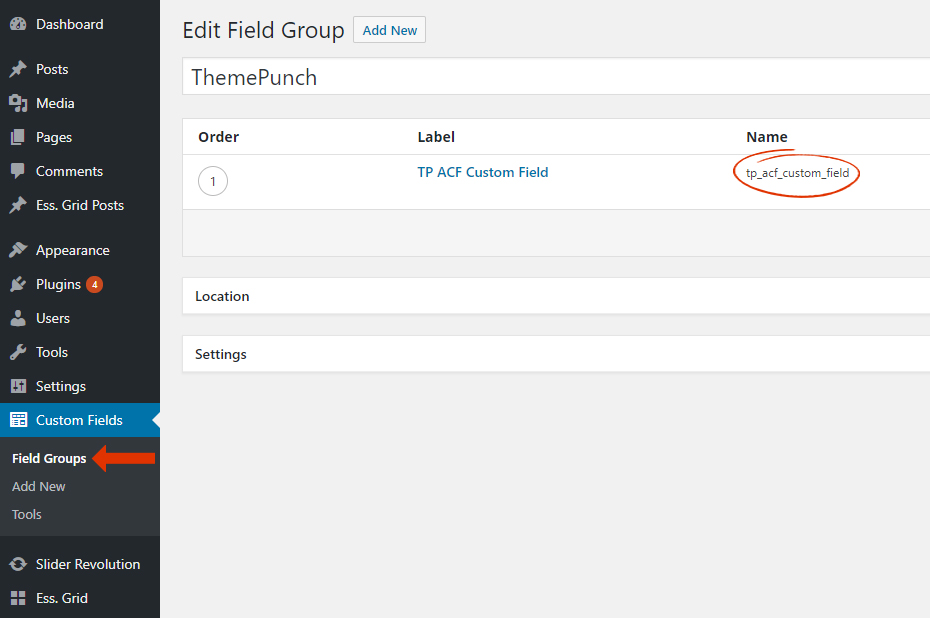 2. Navigate to Essential Grid Meta Data Handling
In the Meta References / Aliases tab, click on "Add New Meta Reference"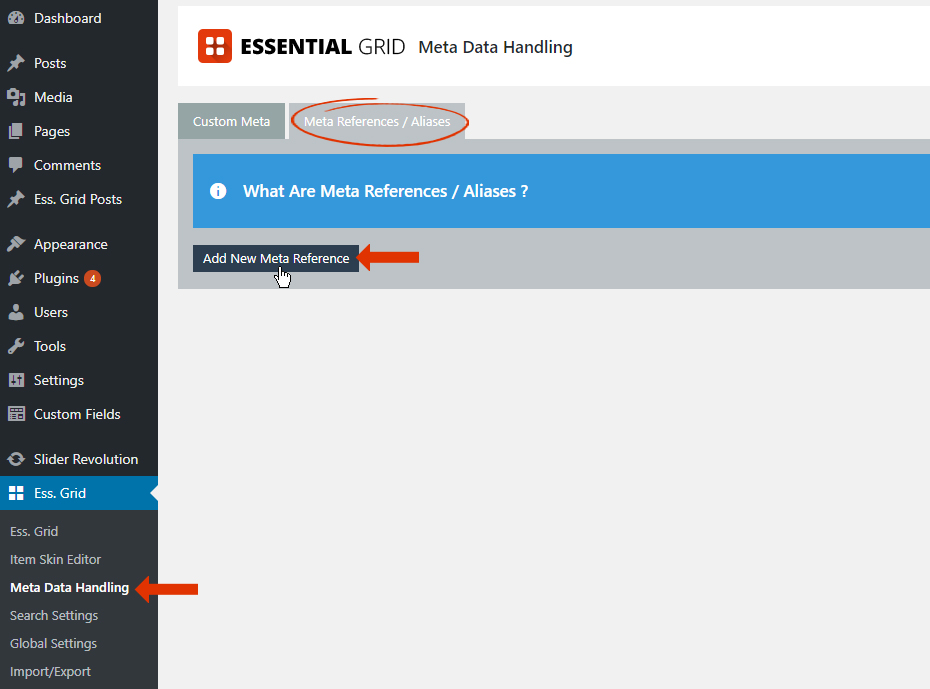 3. Create a Custom Meta Reference
Insert the ACF "Custom Field" name into the "Original" text box.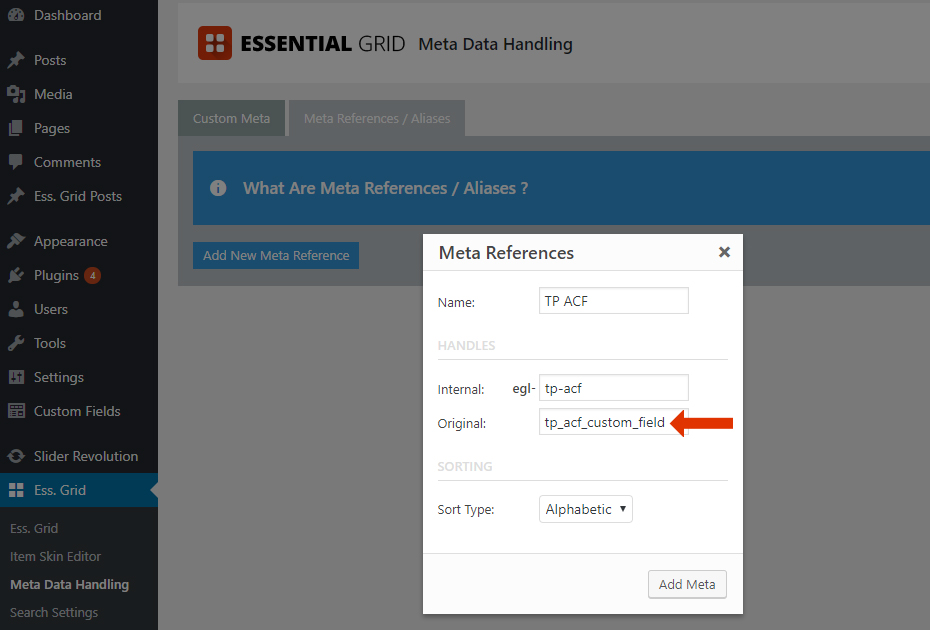 5. Insert a Layer and select the Custom Meta Key Reference
Select "Post" as source and "Meta". Then locate the Custom Field Meta Key.