Since v3.0, navigation skins from older versions will have to be updated for compatibility purposes. Kindly follow the instructions below on how it can be done.
Step 1 : Edit the grid and navigate to "Skins" Tab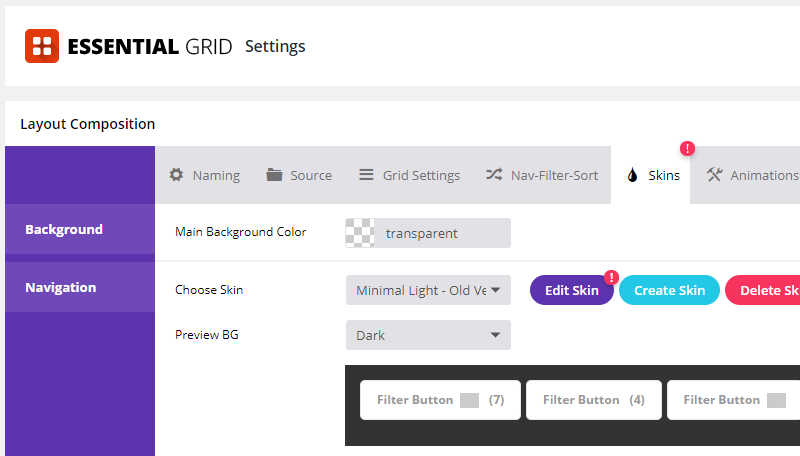 Step 2 : Click "Edit Skin" to open the Navigation editor.
Step 3 : Click "Reset from Template" to update the navigation structure to the new version.
Note :