Things to do
Please go through the following steps to make sure that you receive your account registration email and can proceed with logging into your dashboard and using your product license.
Step 1:
Please check your email "spam" folder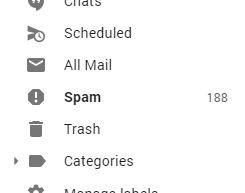 Step 2:
Please check your email "promotions" folder

Step 3:
If you couldn't find your "account registration email" anywhere, use this form to request a new email.
Step 4:
In case you still have problems with accessing your account, please contact us here.

Please note that we only provide account related support via this email. For regular customer support, please turn to our Help Center.