Export your Grid's settings, Item Skins and additional data and then Import the data to a second WP installation.
Quick Tip
Important Note
From the "Import / Export" page, select the data you wish to export.
Your exported data will be generated as a ".json" file, which can then be saved to your computer.
Quick Tip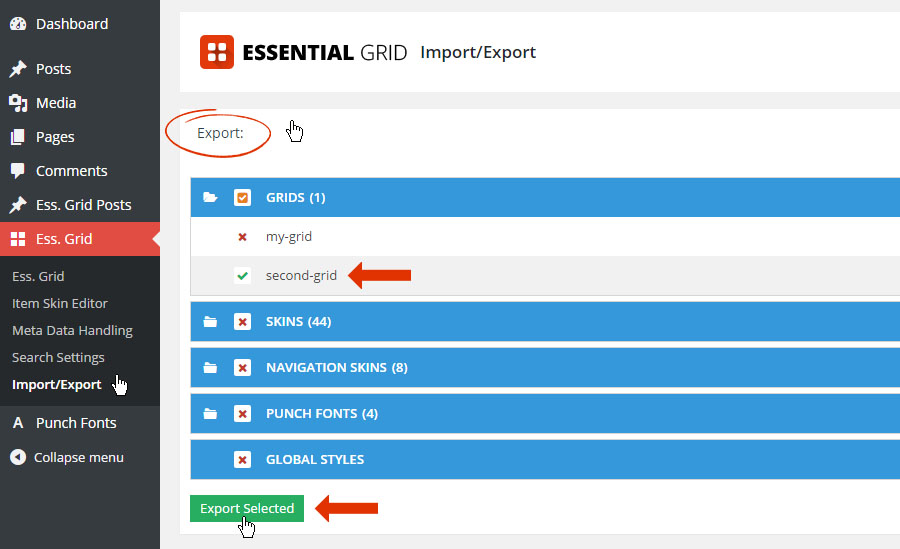 Next, from your second WP installation, from the "Import" tab, select the ".json" file you previously exported, and choose "Read File".
And then choose "Import Selected Data" to officially import the file's data.
Choose "Append as New" to make sure the imported data doesn't override any currently existing data. Or choose "Override Existing" to override any currently existing grids/skins of the same name.