Activate your copy of Essential Grid to gain the advantages listed below!
After installing and activating the plugin, you'll see the following message:
When you register your copy of Essential Grid:
To register, visit the plugin's main admin page, and click the orange box.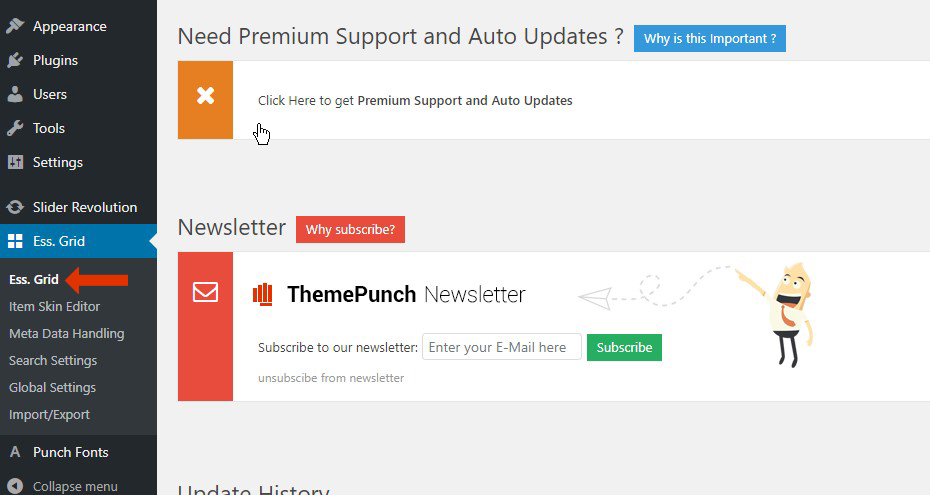 1. Login to your Envato Account
This is the username you chose when you created your Envato (aka CodeCanyon) account.
2.1 Visit this page, and next to where Essential Grid is listed, click "Download -> License Certificate".
2.2 Then open the purchase receipt, and inside, copy the Purchase Code:
After gathering this information, enter it into the plugin's registration section, and click the "Activate" button:
And then the section will change to the color green, which means you've successfully registered your copy of Essential Grid.
Special Note